South London Women Artists – Featured Artist
It has been a busy time for me. Having concentrated solely on making new art in 2009, in 2010 I joined the South London Women Artists group, and took part in various group shows and events, sometimes a few a month.
This interview is about my work, background and why I chose to come to London in the first place.
Susan interviewed me a few weeks before my first solo exhibition, in City Tower, which also served as a preview of the artwork for the Charity Ballet Gala in the Britten Theatre later in November.
Read the interview below:
Dancers, circuses and emotions: Interview with Paola Minekov
by Susan Wood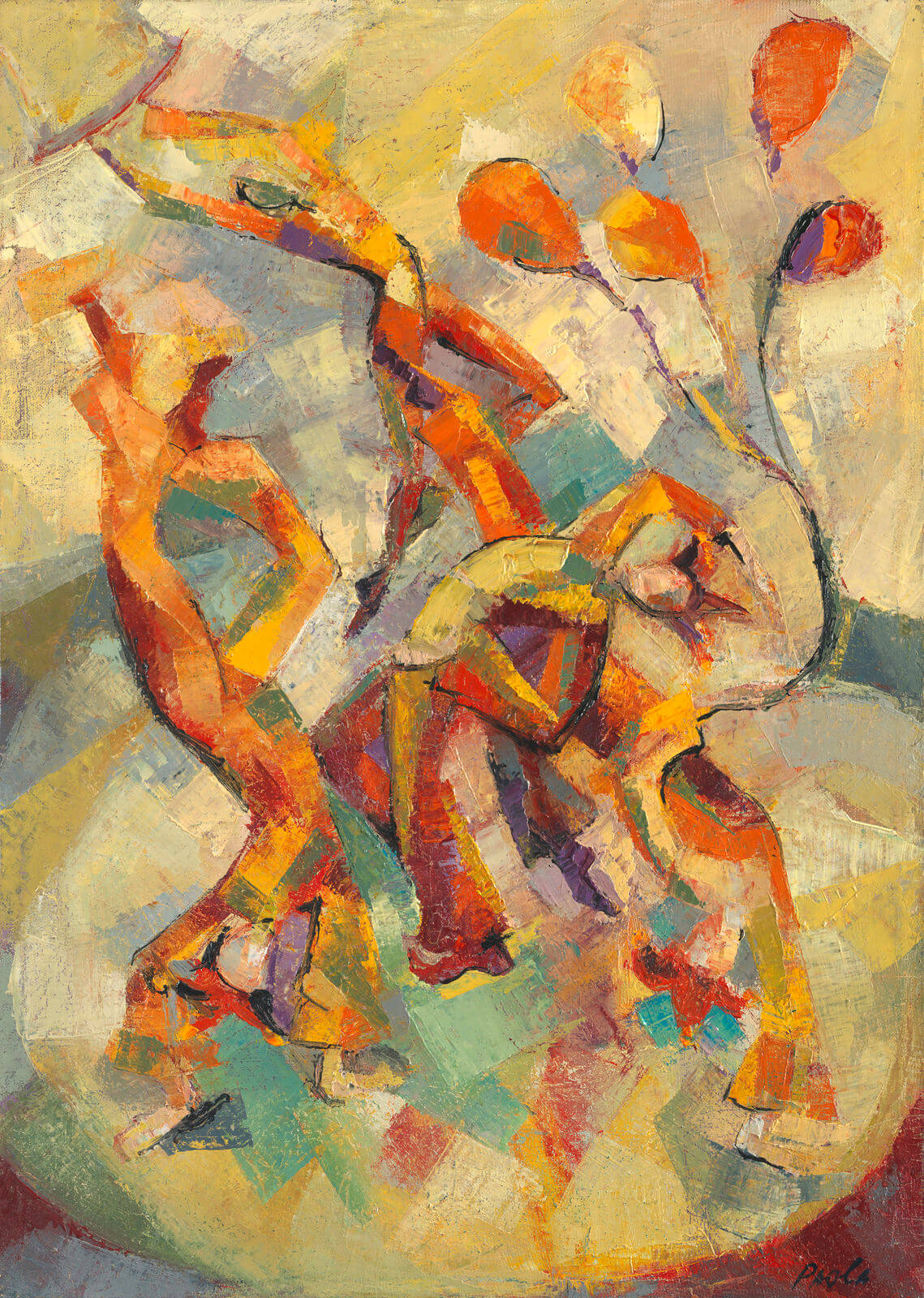 Circus, Oil on Canvas
Did you always love art?
As a child I had to choose between dancing, the piano and painting, and chose art. Between the ages of 9 and 11 I had art lessons every day, in order to gain a place at the highly competitive National School for Fine Arts in Sofia, one of the very few secondary schools in Bulgaria specialising in art. After this very technical training in painting I studied at the Avni Institute in Tel Aviv for 18 months, then did my degree at the Willem de Kooning Academy in Rotterdam, where I studied Multimedia Design for three years, including work on videos, art installations and websites. It was then that I decided that what I really wanted to do most of all was art.
What made you move to London?
I fell in love with London the very first time I came here on a holiday back in 2003. I think I immediately knew I wanted to live here one day. It's such a cultural centre and perhaps one of the best places in the world for an artist to be! I've lived in a few different countries since leaving Bulgaria at the age of 18 and wasn't afraid of moving again. When I move to a new place I like to feel the atmosphere and come to know its people. Now I'm finding my way here and meeting a lot of amazing and interesting people. Through researching websites I found SLWA and Dulwich Open House. It's my first year of being a professional artist, and I've been exhibiting non-stop since January 2010 and sold some work. This October I'm organising the SLWA Exhibition at Dulwich Library (31st October – 27th November 2010), together with Gabrielle Bradshaw, Torie Wilkinson and Jenny Sweeney, and my first solo show is coming up later this month.
Where is it?
It is in City Tower and is organized by MWB Business Exchange who are also sponsoring the Private View reception. It's also linked to a Ballet Gala Night at the Britten Theatre which will take place on November 7. It's to raise funds for a charity called Honeypot, which uses the money to support vulnerable children. At the night of the gala I'll exhibit seven original paintings and six giclee prints on canvas, and a percentage of the sale money will go to the charity.
What sort of work are you showing?
I'm very interested in movement, and am exhibiting work from my 'Dancers' and 'Circus' series.
At the moment I'm working on two new paintings especially for the gala and have recently had the chance to sketch Celisa Diuana, a ballerina from the Royal Ballet, as well as dancers from Ballet Black, a company of professional dancers of Black and Asian descent.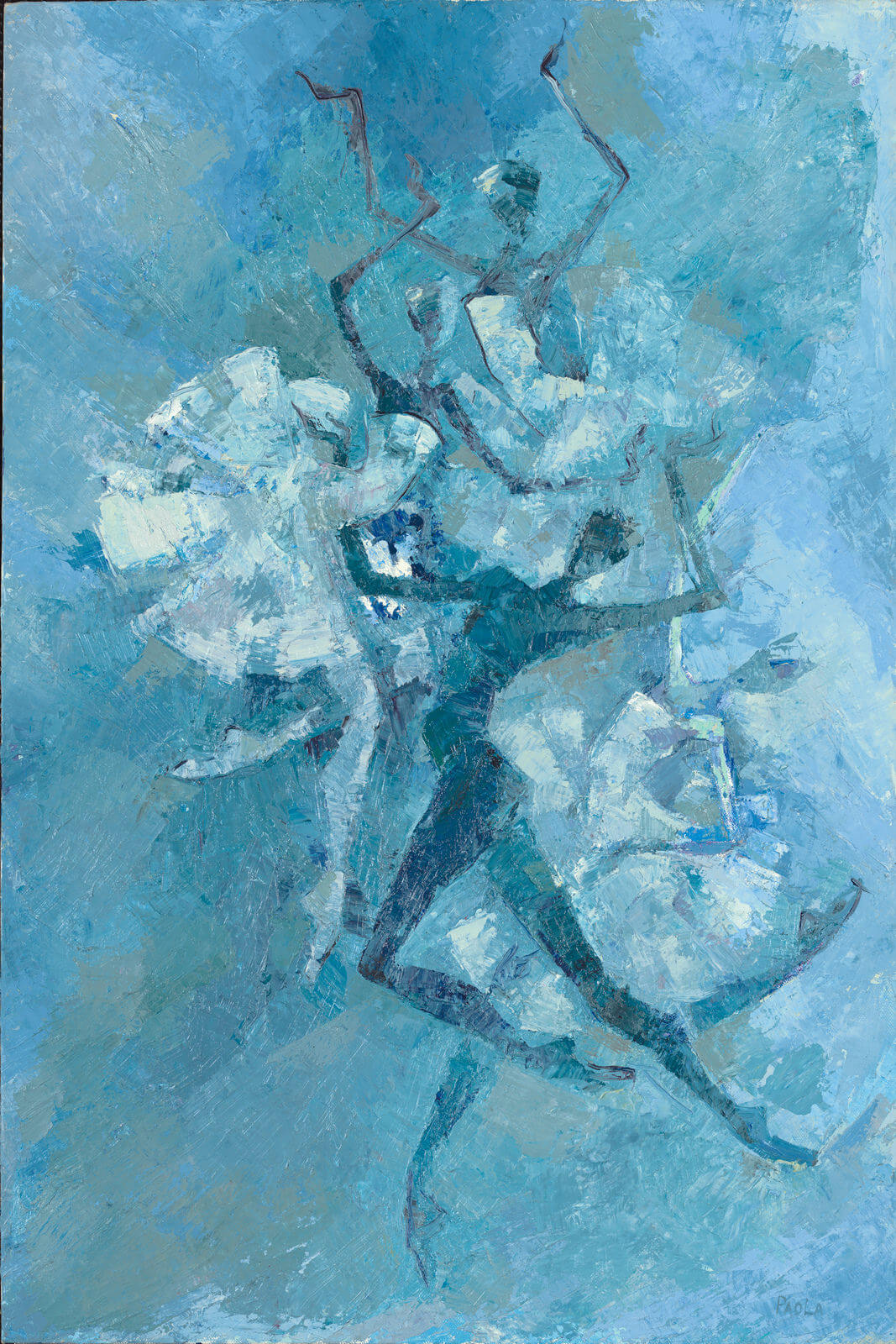 Dancers VI (above) is about movement, reflections and energy, about how elegant, fragile and vulnerable the dancers are, but how they can express a range of emotions and are actually very fit and strong.
There's another theme too?
The theme of my new series 'Echoes of Romance' relates to women, relationships and sexuality, and is based entirely on my own experiences. While very personal, these works are much more stylised and monochrome when compared to the 'Dancers' series. I find that not only many of my female friends, but also many men relate to the works. In 2006 a psychologist chose my painting Every Woman to represent his research project on genetic breast and ovarian cancer in women at Leiden University, which concerns how doctors should discuss these matters with patients. This is another subject I'm very passionate about.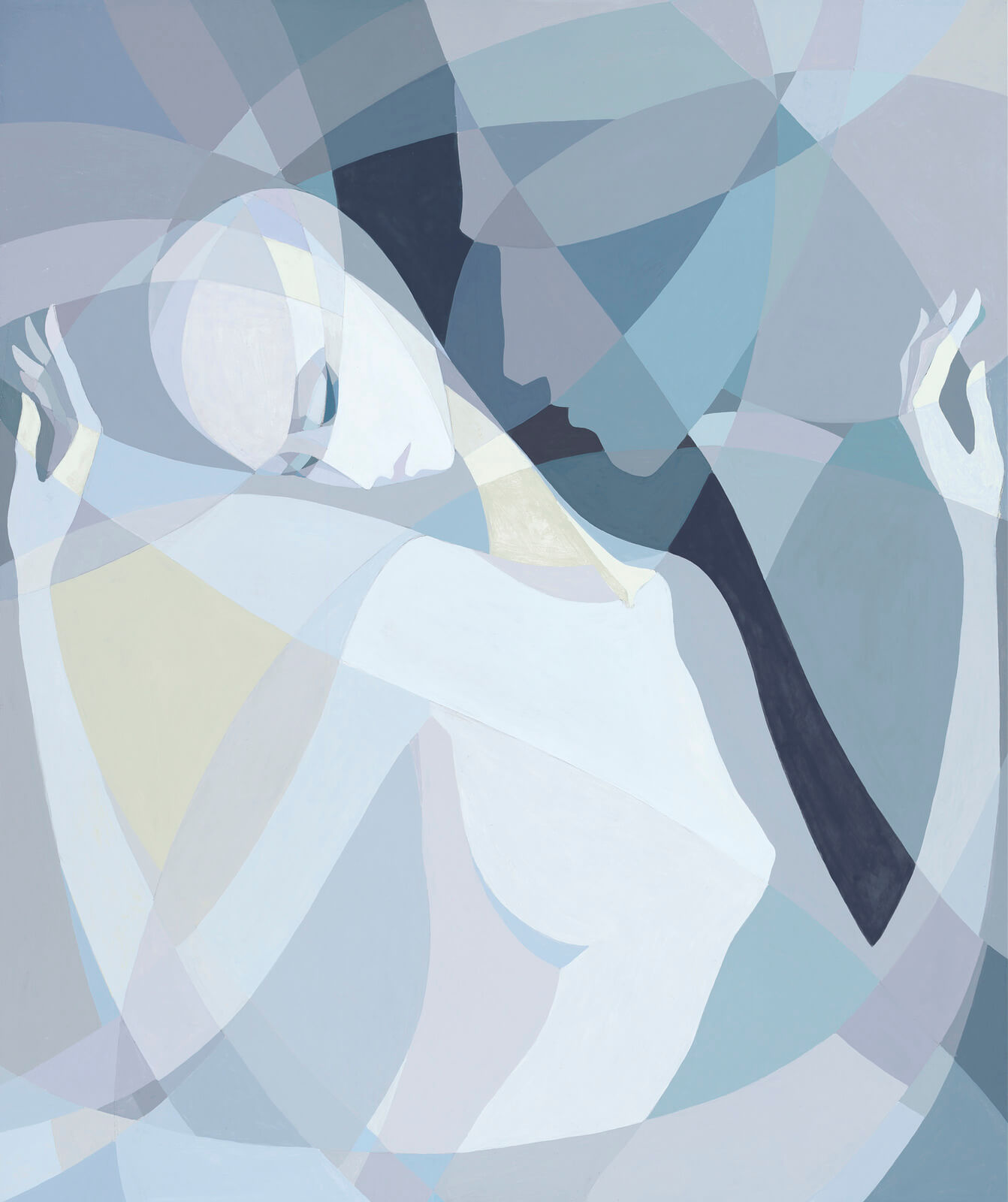 The Outsider is about the person somebody wants to be with, the pressure, worry and insecurity that women often feel in a relationship – feelings that men are not always aware of and therefore remain  'outsiders' in the joint experience.
Do you have favourite artists?
The Impressionists, Rembrandt, Monet, Klimt and Schiele are favourites of mine. I also like Damien Hirst! Two years ago I had an exhibition with my father, sculptor Ivan Minekov, and realised that his sculptures work well with my paintings. He created the statuette for the Special Grand Prix Award for International Ballet Competition 2008, and I'll be showing it at the gala in the Britten Theatre along with 2 more of his bronzes.
You're also working on your website?
My portfolio website is www.paolaminekov.com and I'm also building my own on-line gallery, mainly prints, but also some original work that you can order online.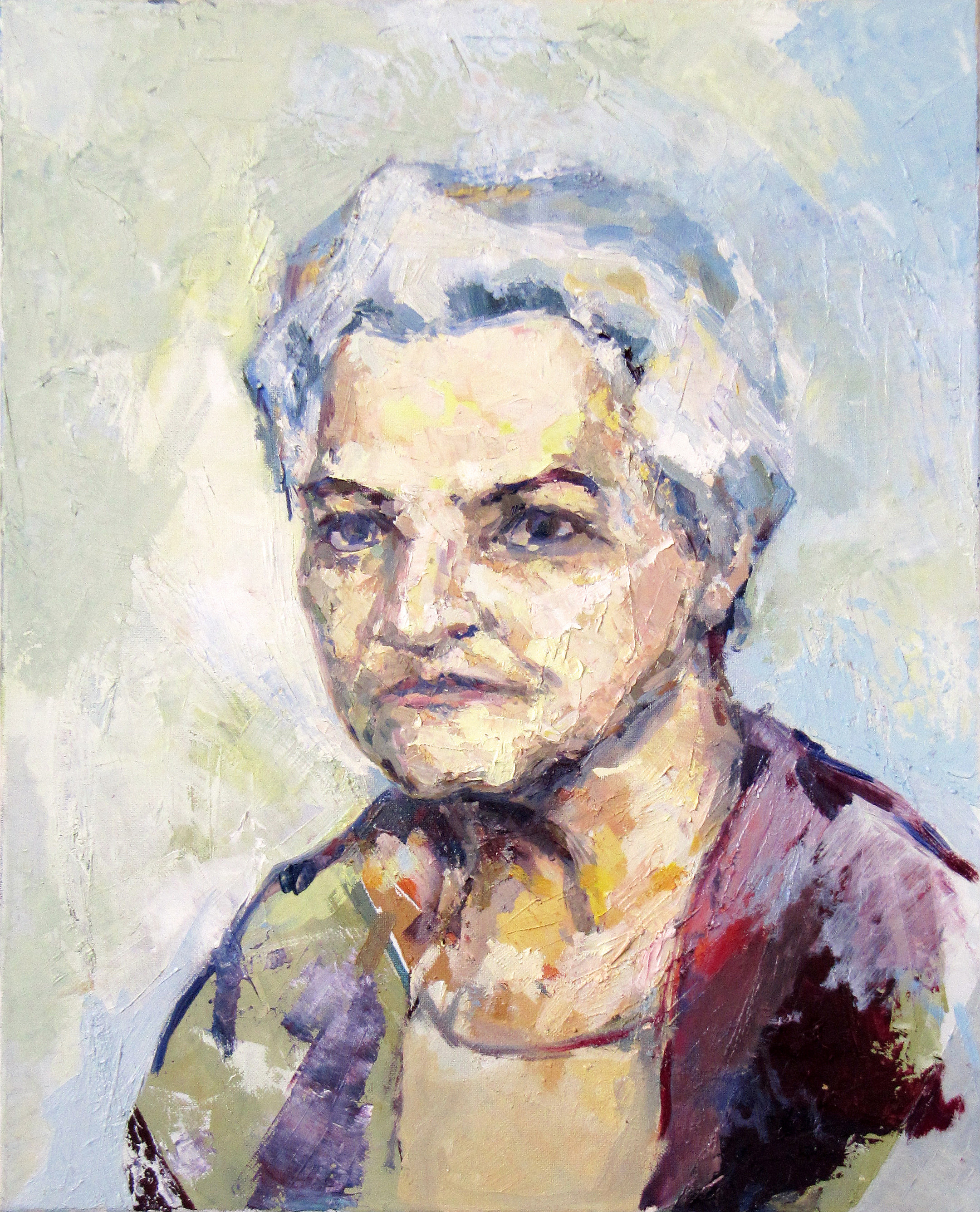 Frances is one of my commissions. It's important to me to paint portraits from life, and I'm very happy to take on commissions.
Thanks very much for your time, Paola, and good luck with the solo show!
Paola's first solo show opens on 18 October in City Tower, London, followed by a second solo exhibition which opens on 12 November and runs till the end of the year at Carnegie Library in Herne Hill. Her work had been spotted at Dulwich Library, Bankside Gallery and Dulwich Open House and South London Dance Studios earlier this year.